Bike Rental on 6/14/21 @ 8:30 AM on 06/14/2021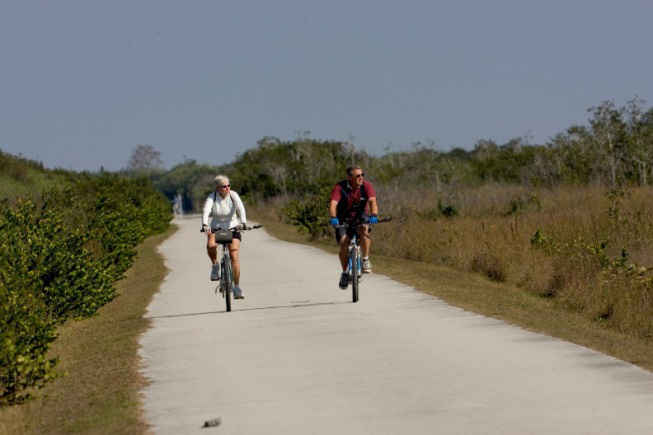 A self-guided bicycle tour is a wonderful way to conduct your own Everglades ecotour. You can get some exercise on our Everglades bike trail while you move at your own chosen speed. The 15-mile paved road is ideal for any type of bicycle, and the road is flat and free of rough terrain. A typical ride takes between 2 and 3 hours, and it usually involves many stops because there's just so much to see.
Bicycle rentals for use on the Everglades bike trail at Shark Valley begin at 8:30 AM and continue until 4 PM. All bikes must be returned to the rental office by 5 PM.
ADVANCED RENTAL PURCHASES ARE AVAILABLE FOR PICK UP BETWEEN THE HOURS OF 8:30AM AND 12PM. ARRIVALS AFTER DESIGNATED RESERVATION WINDOW WILL BE AVAILABLE ON A FIRST COME FIRST SERVED BASIS.